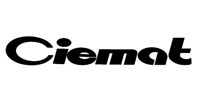 Centro de Investigationes Energeticas Medioambientales y Tecnologicasc (CIEMAT), SPAIN
CLIC activities concerned:

CLIC Technical Developments
CLIC X-Band Technologies.

 
 
Research        fields:
Design and fabrication of several components for CTF3 such as Tail Clipper Kicker, PETS and position movers for TBL line and PETS for CLEX. Fabrication of CLIC accelerating Structures.
 
 
Researchers involved:
5.